My kids want me to get dressed and take them to iHop.
They want the Grinch breakfast.
I need to go to Lifeway.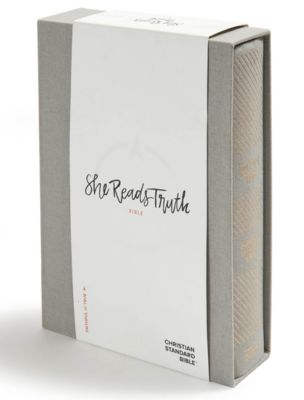 I am tired of reading the Life Application Bible.  It's not giving me what I need when I read.  After some major research I have decided to go for the Christian Standard Bible.  I like something written in the language I speak. <wink, nod>
My mama's birthday is tomorrow.
I have zero ideas as to what to get her so I'm letting the kids do the shopping.  Everything means more when a six and eleven year old get it, right?  She's spending the weekend at her beach place so life isn't too hard at fifty-four.
So it sucks to report that I failed to soak the pinto beans so I could put them in the slow cooker today.  I had planned on us having those for dinner both Saturday and Sunday.  Epic failure over here.  I guess I will just have to make Tractors & Glam's Butterscotch Oatmeal cookies.
I may be putting together my screened in porch today.  Wait there is no may. I will be.  Sure the furniture is all off the market until March but I can work with what I have.  My goal is to have coffee out there tomorrow morning.  I may be bundled up like I live in Greenland but it will be worth it.
Time to get moving…
Amanda