Totally aware this is not the last day of June, people.  Calm down.  I'm linking up with the regulars for the regular last Wednesday of the month post.  I like to flaunt my vanilla with no sprinkles life style for all to see obviously.
We are one short in the household this week.  That means I could seriously not grocery shop because the three people left in the house do not require anything more than strawberries, watermelon, bologna, and Cinnamon Toast Crunch.
It is summer people SUMMER!  I am only reminiscing about one thing – having a pool to go to every single day.  Other than that I think I am pretty good.
I'm loving the fact that it is summer.  This could be the most redundant post I have written but when it is summer time I am a happy girl.  When I was kid I hated school so I loved summer.  When I was older I loved summer because it meant no school and more money making time.  When I was a bit older summer plus college age was perfection.  OK let's just fast forward here and now summer means happy kids with no bed time no wakey wakey eggs and bakey time and mama can go to work and not worry about car rider lines or how public school requests $20 every week.  Oh my sweet Jesus I love summer.
We went to the beach, woo hoo!  Basically that is the fun part of what we have been up to.  After school released we packed and left for a week at the coast.  I have a post coming to you next-ish week and don't worry it isn't a recap post.  It's a where to eat and what to do post.  Because food.
The only thing I dread this time of year is the speed at which it passes.
Summer projects haven't been a thing for me lately. Then last weekend I said I wanted a screened in porch and guess what we're building?!?!  We  I have a goal to have it all completed by Friday.
Every day gives us a reason to be excited (and if you remember) excited is my word of the year.  Here's what excites me as of late (remember the vanilla no sprinkles I started this off with…) 1.  Waking up early, pouring my coffee, and going out to water my plants.  This just excites me.  I love my coffee, quiet, and plants.  No it isn't marijuana.  It's a few garden veggies and my sweet flowers.  2.  My husband bought me a new bicycle.  Do you realize how much I love to ride a bike?  Like a bajillion percent.  I really don't have anywhere to ride around here (not a cyclist person here just a gentle rider) so I go to the next door neighbor's and tear up the track.  3.  Coffee at 3:30pm.  The British have tea at four I have coffee at 3:30 American rebel I am.
Currently I am watching:
RHONYC – Dorinda is the only one I like.
Younger – Hottie is onto Liza's lie.  This just got interesting.
Teachers – It really should be on Comedy Central, right?  I mean it gets pretty raunch.
Southern Charm – I have no words except for I heard Savannah is coming back.  I didn't like that crew.  I only have love for Cameran.
American Woman – So I thought since it was Kyle Richards' brainchild I would hate it.  But I freaking love it.  Check it out on the new Paramount Network.
Evil Genius – I cringe.
And now what I am reading:
November 9th

– Yep I'm late to the party.

Summer People

– I cannot Hildebran or whatever her name is.  It was terribly difficult for me to read that book.  I could not get into it then I would start to enjoy it and then again I would hate it again.  Ugh.

The High Tide Club

– Did not like it and that is a first since I'm generally a MK Andrews fan.  It wasn't too atypical of her writing but I was bored.  I think that is a sign to move on.

Slightly South of Simple

– Did like it.  If you like Southern based chick lit you should read it.  Interesting little story line.  I cried.

Of Mess & Moxie

– I have yet to not enjoy a Hatmaker book.  I really love her podcast – For The Love.
I'm going to admit that I am a Post Malone fan.  I also like FL GA Line's newish song.  But other than that I don't like the radio and just listen to audio books because duh I'm boring right now.  BUT…if you play some good ole nineties pop hits I bet I break it down like a 98 year old hip getting up from a 4:15 dinner date.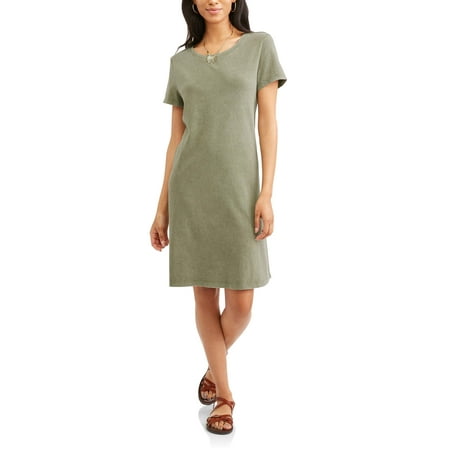 I bought this dress at Walmart and it is pretty awesome.  Though I feel like I wasn't made to wear crap like this because I'm 5'4 and 5'8.  Someone failed to deposit in the height genetics department.  If I were 5'8 then weighing 140 pounds would look better, huh?  I think that all the time.  I'm sick.  I'm aware.  Oh can I take a minute and be rude to Walmart (sorry favorite store ever) but they quite selling Maidenform.  What the ever loving home of Satan?  The Maidenform bras they had were the exact same quality as the ones at Belk and were roughly $30 cheaper.  Then Walmart goes and screws the pooch and stops selling them.  I am not happy.  Not one bit.  But then I saw they sell Warner's and I tried on two and fell in love.  Great bra.  Enough of Walmart for now…I was at Old Navy and found this gem of a freaking sack (they call it swing, whatever) dress on the clearance rack.  I may look like a house in it (see above tirade regarding dresses for short girls) but that thing is so comfy.
This weekend looks to be filled with crickets.  OK with the exception of a Saturday morning work out, Saturday morning play date, and Sunday's usual.
Can we refrain from talking about July?  It isn't here yet and I am NOT rushing it.
Alright tell me what to read, listen to, watch, eat, wear, whatever!  I want to know what you are digging right about now!
xo
Amanda