I have found that the older I get the more I don't really care for gifts from others.  Isn't that a terrible comment?  Isn't honesty often really blunt?  I am thirty-six and I have my own taste in fashion, accessories, and all that jazz.  When I open a gift and it's one of those items that is no where near my taste I always tend to remember my eleven year old self – that was the year I transitioned from Barbies to cash.
My husband is the same way.  We get gifts of good intention that are nothing we would ever buy ourselves and for a reason – we don't like it.
So this year I'm taking the stake for those who feel the same as we do.  Those of us who are like ugh I do not want to open this gift with eyes on me.
Gift Cards
His
Her's
Their's
I know that gift cards scream impersonal.  But they always fit, are the best color, and never cause a commotion.  Also, if you take enough time to put thought into the location the card can be used that shows that you know a little about the person you are buying for.
For example:  Lowe's gets all my husband's money.  Why?  Because he is always building furniture.  Target is a good one for me because I don't go that often and generally when I do it's because I'm looking for something specific for myself or my home.  The joint gift card is perfect to not be store related because it can be used for a date night, family excursion, or heck even groceries!
(If you buy my groceries I'll love you forever!!!)
Also, little gift cards are a super idea and show that you know what's up.  For example:  couples or kids can enjoy movie theater coupons, spa certificates are great for that lady or gentleman who love to or need to be pampered, bowling now that's something my husband adores.  Just about anything under the sun has a gift certificate or card to go with it!
Alcohol
His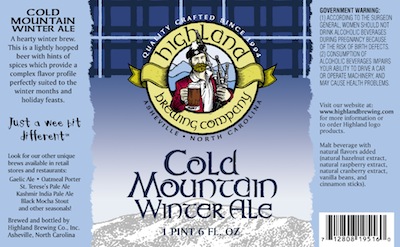 Her's
So I like my drinks grown up.  Last year a friend gave me a bottle of Freak Show (which can be purchased at the super market) and it was so delicious!  Tito's Vodka is a good top shelf vodka that says Happy Holidays in a nicer way than say my regular go to Absolut.
My husband is a beer man so this would be a nice surprise versus the regular mass brewed brands.  This brew is right out of Asheville, NC.
Personal Care
His
Her's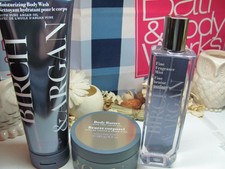 My husband loves his hair.  He especially loves Suavecito pomade.
I love a good shower and my favorite set is Birch & Argan from BBW.
Food
One thing that has stuck with me, I guess my whole life, is the gift of citrus at the holidays.  I can remember getting oranges at Christmas from my grandparents (not me specifically but someone would show up with a crate of Florida oranges and we would all take some home.) My son and I are orange lovers and has I perused some Florida Citrus gift sets I saw this and thought – PERFECT!
I think my husband would agree.
Non material
My husband and I have two children.  We work.  We celebrate and we struggle.  Since we're a pretty large dynamic of the American population I would like to suggest some non-material style gifts
Help with the kiddos!  I feel like help with my kids always comes from one person – my mom.  Though my kids have grandparents in this area they aren't really an active part of our kids' lives.  That is just a sad fact.  So maybe if you are a grandparent who isn't totally active in your grand kids lives you may think about taking on a two or three hour adventure with your grand kids.  It won't just a be a gift to your own kids but it will be a gift for yourself.
Action!  Moms struggle.  Dads struggle.  An easy gift is surprising a busy family with a dinner.  It could be take out or something simple (ever heard of salad and spaghetti LOL!) Plus, I know personally we love having adult company!
And that is a practical list of gifts for He & She (Adults!)
xo-
Amanda