Oh my weekend isn't really over yet.  No-sir-ree.  Who is Ree, exactly?
Friday…well the kids were out of school!  I think it was for Veteran's Day (probably for sure).  My mom decided to go ahead and have her last moving sale (I helped).  We had a play date at the park that included a picnic lunch (great to see everyone!)  Oh and it was FREEZING! Friday night the kids had a night out while I enjoyed catching up on some DVR'd goodness (Real Housewives of course) and a glass of cab.
Now that you are like "whoa she's so living the life" I will move on to Saturday.
My internal alarm is 6:15 AM.  So I was up then.  Naturally.  I was super bummed that my internet was trashed and suddenly decided I should NOT be allowed to watch my favorite Amazon Prime shows.  Instead of pouting I just got up and got dressed.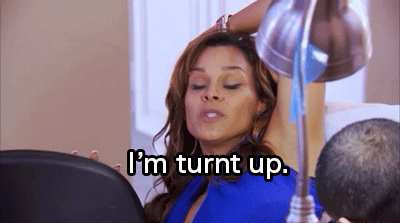 The kids went to my mom's and I went to therapy.
OK by therapy I mean my hairdresser.  Really it isn't therapy in any way, shape, or form.  (But I think it is therapeutic for her!)  After four hours I had some inches gone and some color eradicated and updated!
Our fabulous sitter came over to watch the kids later in the afternoon so the hubs and I could go volunteer at the Souper 5k.  The church I attend has an incredibly active food ministry for the homeless and impoverished in our community and a county over.  Each year they host a 5k to raise money for another year of feeding the bellies and souls of the hungry.  We had so much fun at this event.  I was a pretty cool cheerleader in an orange reflective vest, three layers, and head band.
I took no photos but I did Snap it. 🙂
Afterwards the hubs and I hit up Panera for some yummy soup.  Y'all 28 is too cold for this girl.  Way too cold.  I was like…
Then we hit up Krispy Kreme for coffee of course.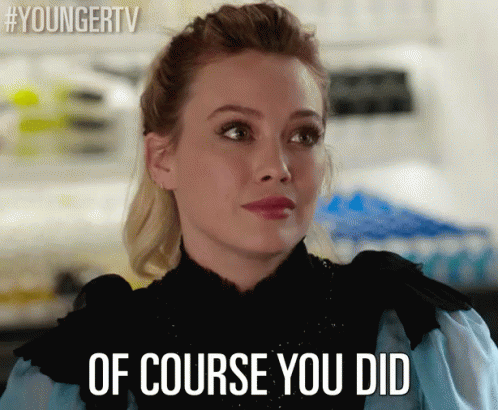 I passed out to no good television because the internet still sucked.
Hey Sunday, hey.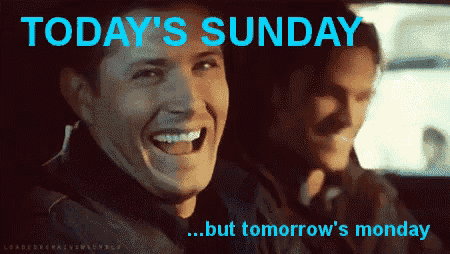 We got up and went to church.  It was nice – a baptism, two new families joined the church, the music was meh, the message had me sleeping.  But that happens sometimes.  We are a bunch of humans ya know.
I did get signed up to help with the chapter of Family Promise for our community and I am going to get on the list to help with Operation Christmas Child this week so woo hoo!  The eldest will be helping me with these projects too.  Little Miss Entitled needs to see how the world really works.  Actually, I feel like every one of our kids hold that nickname.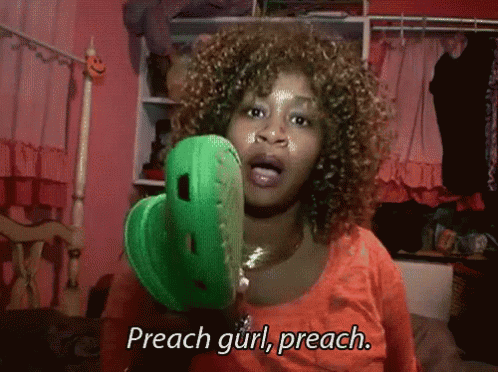 After church I had to go to Kohl's…with two kids…that is hell.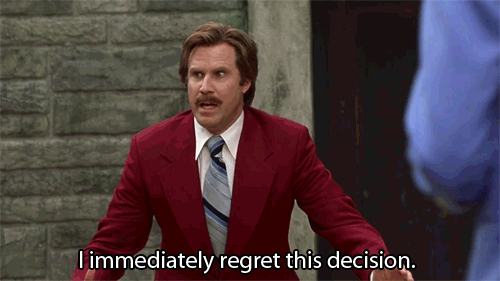 I went from church to hell in a matter of fifteen minutes.  Cammy B didn't like the shoes I got her for basketball and since shoes are live or die (ugh) I offered to go swap them out.  She ended up with cross trainer instead of a ball shoe.  I don't even care.  But I must say – she did tell me that she would just wear the ones I bought her originally it wouldn't really be a big deal if they were ugly.
While in Kohl's my Harper B decided to show his ass.  Sorry  not sorry there is no other term for how that little brat acted.  Since people frown upon you beating your child in the middle of store on a Sunday morning I waited until we got to the car.  The man in the parking lot laughed.  I think he was laughing at how I thought I was being like this:
When really I was more like this:
Next up was picking up the groceries from Walmart Grocery Pick Up.  I tried to share the link they gave so I could get $10 off and you could too but my sweet Beth said the link didn't work.  Actually, she showed me it didn't work.  So I was wanting to drop some bad words at Walmart but I couldn't because my grocery bill was $32.74 for the week so I was like…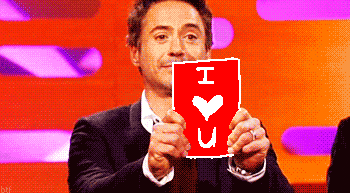 After we got the groceries, realizing it looked like it was about to snow, and noticing that it was cold as balls we did what you do in the South…
I used to hate that place.
Now that I have a geriatric reproductive system I love it.
Plus the kids and I ate for $20 – shut up.
Plus I let them pick out some Christmas ornaments.
Yeah those little entitled butt holes I pushed out of my body.  I love them.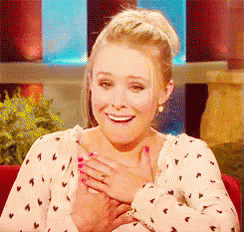 I'm still married he just worked the entire weekend because that's his job.
Sunday night the kids went to get ice cream and go Dollar Tree shopping with my mom's husband.  I did laundry and watched my Patriots.
Around here we are my husband is contemplating moving kids and moving electronic devices which will require rewiring.  That drives me insane.  Should I clarify that statement?  We aren't moving our kids out (yet.) But they are switching rooms which is stupid because their rooms are identical it's just one faces the front yard and the other faces the back yard.
My husband wants to totally change our living room lay out.  I have to just bite the bullet and get on board with this because I married a mule.  He's stubborn and doesn't really give a crap about what anyone else thinks.  He does things his way all the time.  Yeah, I said it.  He reads this blog so…
It stresses me out because it means the whole feeling of the room is going to be disrupted as is the satellite line.  Speaking of that – I would love to get rid of the satellite and just do the internet based stuff but as I have stated in this post a few times – no such luck on that internet crap!
Alas, life.
Here we are at Monday and the kids are out of school for a teacher work day.  I told the kids we would be lazy today and just do some things around the house and later go to the library and the YMCA.
The rest of the week is busy.  My husband is on a regular schedule with his second job now so that means I'm a true single mama with the kids.  This week Cammy B starts basketball. I opted to not sign Harper B up for a sport because I'm one person and he can wait until March to do another one.
My personal goals for the week include:  three work outs, and no more than 35 cups of caffeine a day.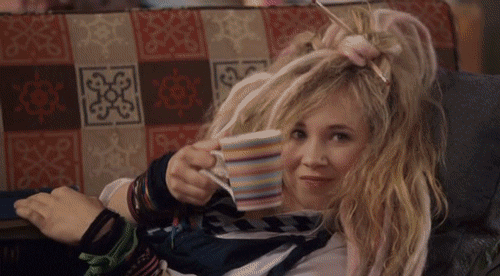 Shew I'm tired and I think I have a load of laundry and a kid to chase down and question.
See ya!
Amanda