You know I don't do weekend recaps.
Unless it's that time of the year.  As in Halloween – New Years.  And friends…we have (ever so quickly) made it to that time of year.
I'm just like…
Since I cannot deny we are at the tail-ass-end of October let's do this.
I had Friday off.
Do you know what I did?
Dropped my kids off at school, went to the bank, picked up the groceries (read tomorrow's post), came home and unloaded those groceries, picked up my kid, rearranged some furniture (you should watch my IG stories I kinda use those now but Snap is my favorite), watched the interior designer transform my mom's bedroom, picked up kid two, hit up the Goodwill for nothing, went to a sock and underwear sale at a local factory (people need GOLD TOE), made dinner, enjoyed some good coffee by a bonfire, started a terrible movie, fell asleep.
And you're like:
Sorry I'm a real girl blogger not a rich, bored, tons of money to spend on nothing kinda girl.  (Real Housewives ain't got a damn thing on this girl!)
Then came Saturday!
So I was like – I'm going to the gym.  I said this as I sat on my butt reading blogs.  After an hour and a half my husband said, "When are you going to the gym?"
So i got up, got dressed, grabbed a water and took off.  I ended up in cycle with four other eager to eat souls.  As class started I realized I hadn't been on a bike in just under four weeks.
You know there comes a point in the class when the instructor hops off their bike to come scream at you.  My lucky day.  I love my instructor but Saturday was the day I was not feeling love.  I was feeling those dark feelings of the Halloween season…
But being a good little pedal pusher I just pushed harder, faster, stronger and thought about how I need to get my will made out immediately.
Then I decided that Monday (today) I would double dip in the pot of self love er self annihilation.
After that gym trip I felt as though my days are seriously numbered and went to Dollar General to bring relief upon myself.  Hello…they had Dunkin K-Cups for $5.95.
So my cart ended up having other items like:  more candy for the trunk or treat, a new first aid kit because our stock is void, batteries (who doesn't need batteries), work crap, trash bags, yeah that's it.  Oh and while I'm in there this guy stops me and I'm thinking it's because I'm wearing work out attire and he says, "Hey um can you help me?  I'm diabetic and I don't know what I can eat."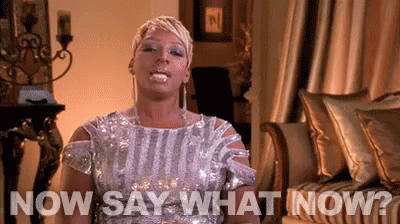 Well he better be glad he asked me since I do know.  But still I'm like what the what?  So I took the white bread, bologna, and cookies out of his hand and say, "You know Dollar General really isn't where you should be."  Then I spent twenty minutes helping him learn how to read nutrition labels and got him out of there with some sugar free cookies in place of his Oreos, whole grain bread, and turkey.  Bless him.
The dude stocking the shelves said he probably was not diabetic and just an old skeeze.
But the dude stocking the shelves has had a crush on me since I was 18 so…whatever.  (I can really get the dudes obviously.)
So yeah I got home and pruned my rose bushes.  That is not code for anything but seriously sounds like something I should urban dictionary up since it really would be good code for something.
OK so I urban dictionaried it and it turns out it means drinking.  That came later.
We had Trunk or Treat at our church on Saturday night.  Here's our truck:
Yeah go ahead, compliment it.  The reason I say that is because some people (everyone but maybe three of us) went full tilt on this crap.  Lynette had a freaking Ghost Buster city.  Cristy had the Up movie come to life.  Shawna and her husband had a football field and they were the dang refs!  There was a Candy Land.  Do I need to continue?  So my stupid pumpkin tailgate says, "I cannot do Pinterest ideas."
Guys, there were like 55,789,342,109,233 children at this event.  I came prepared for about 290.  I'm wondering if the draw to church should be goody bags of chocolate drops instead of the whole relationship with God thing….
It was a fun time.  We had a lot of fun.  So much fun I got wine afterwards!
I had so much fun I fell asleep at 9:30 on the couch.
I awoke to Sunday….at 6:30.  My mom and I went to Lake Norman to a clothing event that was freaking amaze balls.  Consignment event for grown women.  Yes.  And if you watched my Insta-Story yesterday you know this.  I got out of there with jeans, coats, tops, a purse, jewelry….and was out a mere $45.
When I got home the Patriots were on my tv.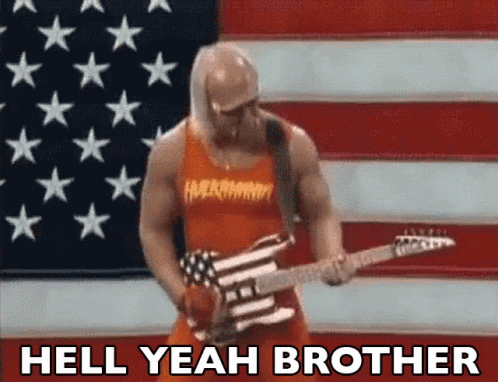 And THEY WON!  Naturally my day made me just think:
We closed up the night with a very late celebration of my husband's birthday at my mom's house.  Cheesecake and then we went out for coffee.  I installed a new wireless printer (because I am slowly coming into this century.)
And now we're prepping for waking up to Monday and work, teacher conferences, work outs, laundry, dinners, and all that other simply incredible stuff that make up every day that is not Sunday…
xo-
Amanda
PS I tried to make this fun.