Is anyone else wondering where the heck May went?  I swear these summery months go by quicker every single year I live.  Well, let's see what all was up in May 2017.
Food 
My love of Subway has returned.  It's been a slide over Taco Bell, I want a flat bread veggie.
My favorite breakfast is the house brand at our local Food Lion – Taste of Inspiration's Key Lime Greek Yogurt!
If you're interested in this awesome and lite Mexican salad then stay tuned for the recipe on the blog in June!
I reminisced a couple weeks ago by sharing how I met the guy I ended up marrying.  It's not a very vanilla story!  But it is pretty crackerish LOL!
What is there not to love this time of year?  I'm loving the heat, humidity, pool days, sunshine, flowers, outdoor time…..this is my jam!
We have been up to a lot lately! Little man finished his first teeball season.  Now we will patiently await the beginning of football season.  Our daughter is wrapping up the school year with end of grade testing this week.  The husband has been working on various tasks in his workshop.  And little ole me?  Well I've been planting flowers, the garden, and working.  I've spent some time helping clean out my grandmother's house to prepare for my mom's carpenter to start remodeling for her to move in.  Oh and we finally got to the ball park this past weekend for some fun family time 🙂  I was so thankful for some adult time too.  We managed two date nights in May one thanks to my mom and the other thanks to a great sitter.  
I am excited for summer.  Did you catch my summer bucket list post?
Watching:  Southern Charm NOT SAVANNAH, RHONYC
Reading:  I just finished two books that I am sharing over on this link up next week:
Listening to:  Don't judge but the new Bieber song is my jam.
Wearing: I kinda suck at getting full body pictures.  So you'll have to be creative with imagination when I explain these selfies…. 1.  My outfit for preschool graduation.  I love white and black because hello it makes you look fabulous.  2.  Date night outfit – Ann Taylor you rule my world, honey. 3. I bought another one this month!  This time I went for a bandeau top one piece.  I like it but I hate when I have to go to the bathroom (TMI?)  I mean bikinis are much more functional.  Anyway I bought the one I pictured below at Target and it is adorbs.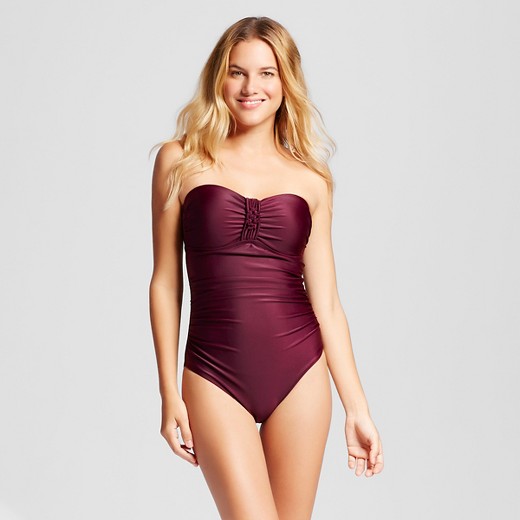 This is the last school weekend of the school year.  I am thinking we'll be by the pool and maybe doing a little grilling.  I love low key weekends.  🙂  Heck, we may even invite some friends over for drinks by the fire pit!
I hope each of you had a terrific May and here's to us all having a super happy and healthy JUNE 2k17!
Before I let you go…
Happy June!
xoxox-
Amanda